VIP Oil Change
Welcome to the "Home of the VIP Oil Change."
The next time you need an oil change, come to Jett AutoCare. Save big with our competitive prices. We have standard, high mileage, and synthetic oil.
Call (770) 422-8428 for more information on brands in stock.
Stop over for an oil change today.
Motor Oil FAQ
What does an oil change do?
Helps keep all engine components working properly together
Draws heat away from the combustion chamber, keeping engine temperature lower
Prevents carbon and varnishes from accumulating in the engine
When should I change my oil?
Check your owner's manual for recommended oil change intervals. Engines differ in oil maintenance needs, and your vehicle's manufacturer is the best source for finding out what your automobile needs and when.
Does the weather affect oil?
Yes. Motor oil thickens when it's cold, and your vehicle's engine processes oil differently during colder temperatures than it does during warmer temperatures. In states that experience very low temperatures in the fall and winter, drivers get oil with a lower viscosity level.
What is viscosity?
Viscosity refers to how a fluid flows. The lower the viscosity level, the quicker the fluid. For example, water has a low viscosity level while syrup has a high one.
Synthetic Oil vs. Conventional Oil
Don't know what oil is best for your vehicle? Check out the differences between synthetic and conventional:
Synthetic Oil: Artificially created, synthetic oil excels in handling extreme temperatures and has fantastic longevity compared to conventional oil. It's a great choice for reducing engine wear, and improving gas mileage on hard working engines.
Conventional Oil: Also known as regular oil, conventional oil is derived from petroleum. Different viscosity levels exist for drivers to choose from depending on the climate. It's less expensive than synthetic oil and a good fit for customers who don't drive far very often.
If you need an oil change, stop by today. Make sure to ask about taking advantage of our VIP oil change service to save more money on your favorite oil brands and automotive services.
Our Checklist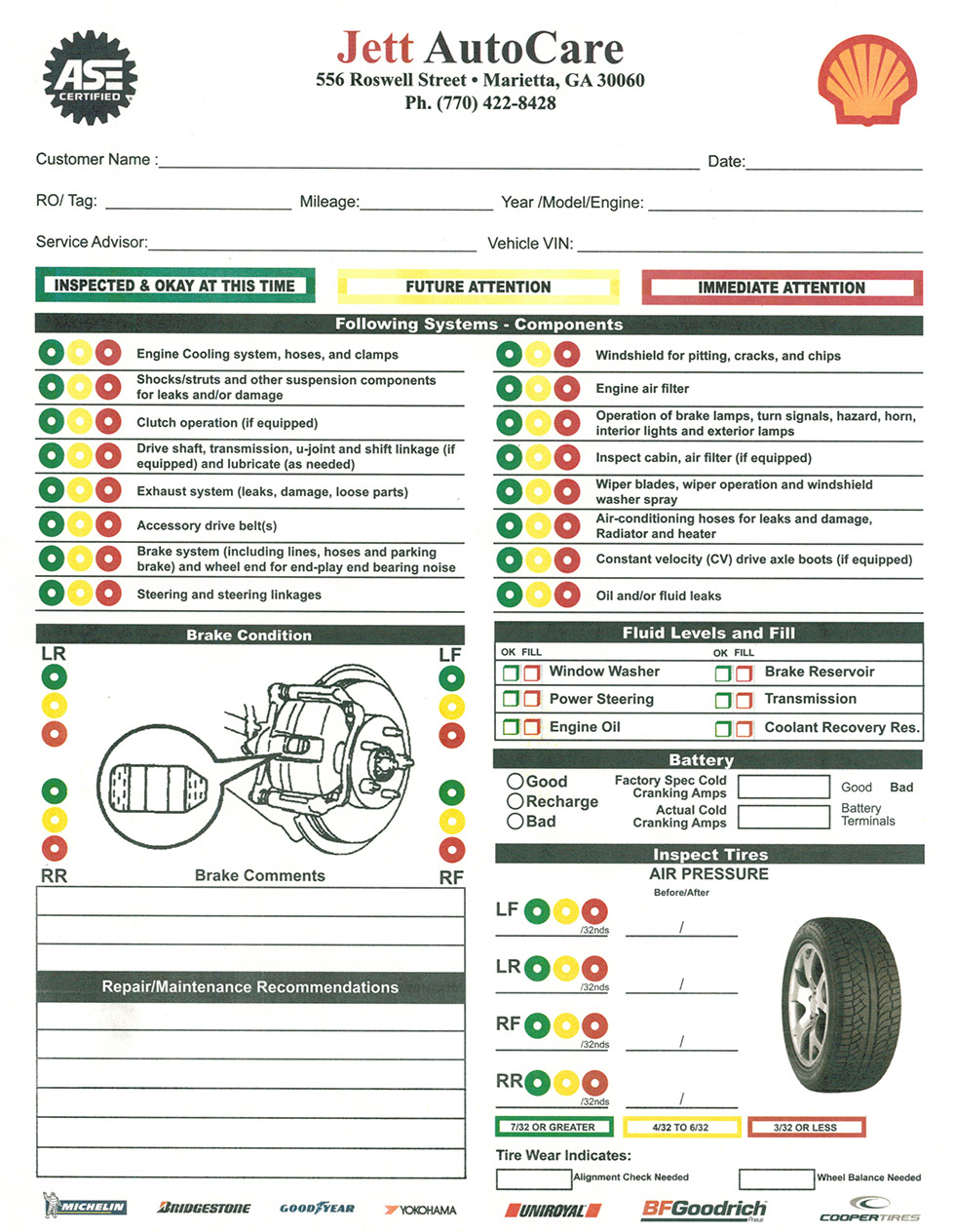 Contact Us for More Info on VIP Oil Change